* Incl. VAT excl. Shipping
---
var src = "https://www.paypal.com/sdk/js?currency=EUR&client-id=AS3A50H8ynqexUrs8TsQrCTcqsiB1JtB47OkBEh-WKGRNbcrIhu0nDhm_Jy1CeTCyn2Q7tdv7Bh5RlLX&components=messages"; if(!document.querySelector('script[src="' + src + '"]')) { var script = document.createElement("script"); script.type = "text/javascript"; script.id = "paypal-installment-banner"; script.src = src; script.rel = "preload"; document.body.appendChild(script); }
---
Compact, lightweight rubber housing
Removable suction button, holds on to any smooth surface
Dust/vapour/watertight
TF-/Micro-SD card slot up to 16 Gbyte, supports MP3 file format
Hands-free function with integrated microphone
Bluetooth connection (v 4.1+ ERD)
Range: 10 m
Integrated battery, 800mAh
Playing time: 6 hours
NFC pairing, simple connection of loudspeaker and smartphone
Compatible with HomeKit and Google Home

Scope of delivery:
• Bluetooth speaker "DJ Roxxx Round Clip"
• USB cable
• User manual
---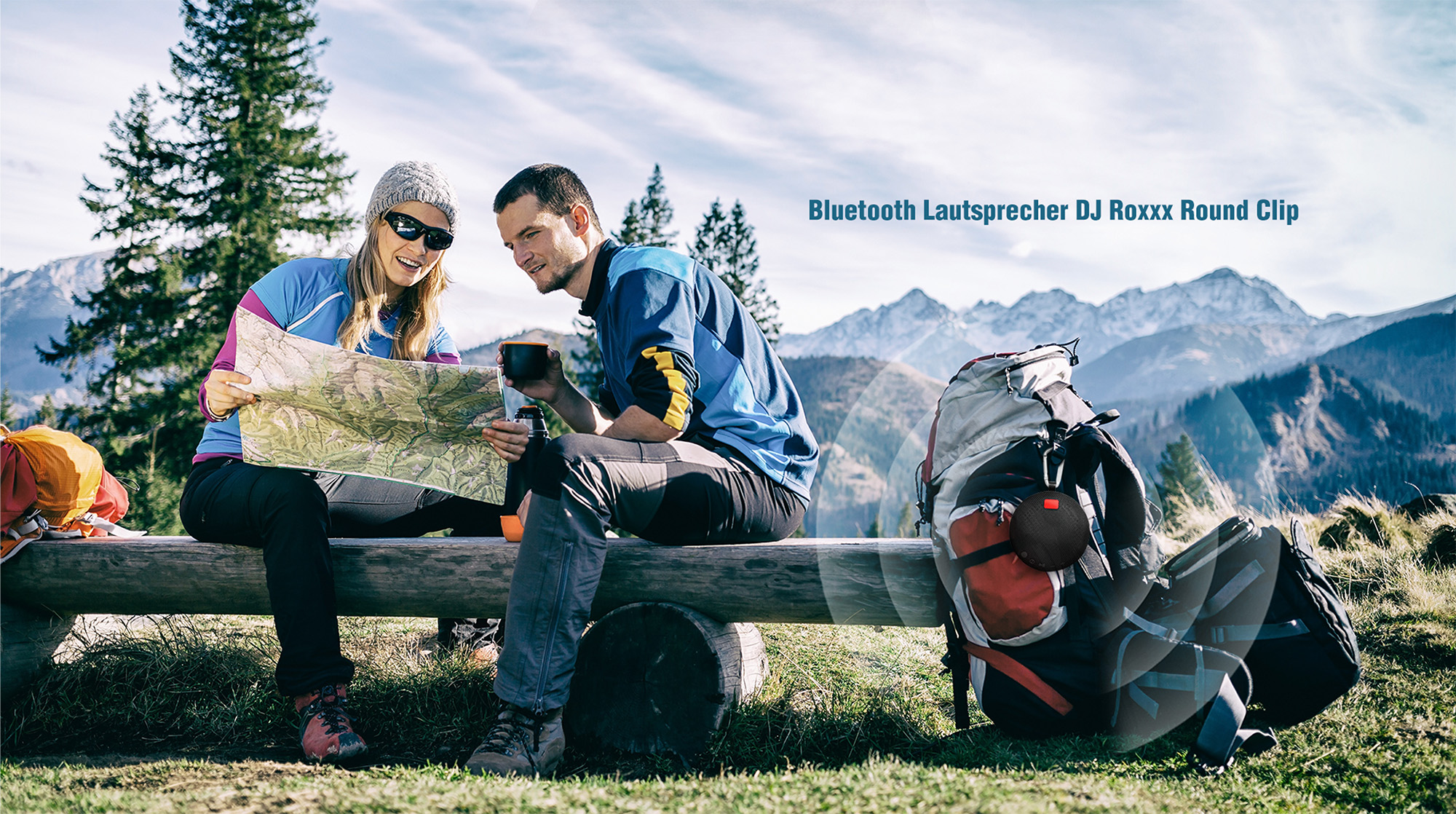 DJ Roxxx Round Clip
Experience music when you want, how you want
The small, round wireless speaker is also dust/waterproof and even more robust due to the rubber housing. It is ideal for any indoor and outdoor activity. The integrated rechargeable battery allows a playing time of approx. 6 hours and can be easily charged via Micro-USB if required. The speaker system is generously sized - deep bass and clear trebles guaranteed.
MP3 player - Simply store your favourite music as MP3 on a memory card and use the speaker as a jukebox or alternatively use the radio function with a micro-USB cable as an antenna.
PC Speaker - Connect the speaker to your PC using the USB cable provided and convert the DJ Roxxx into a full PC speaker.
Handsfree function - answer calls simply by pressing the multifunction button and use the speaker as a handsfree kit.